When is the best time to visit Paxos?
April: expect some rain but usually a month ahead of northern Europe so beautiful Spring days – perfect for walking & wild flowers.
May: warmer but could still rain. Perfect month to escape the crowds and meet locals when they are not so busy.
June: temperatures can be high but less humidity so good visibility/views to mainland mountains & other islands.
July & August: Hotter temperatures and warmer seas but more visitors to the island.
September: Sea at its warmest, kids back at school, locals not so stressed.
October: similar to May.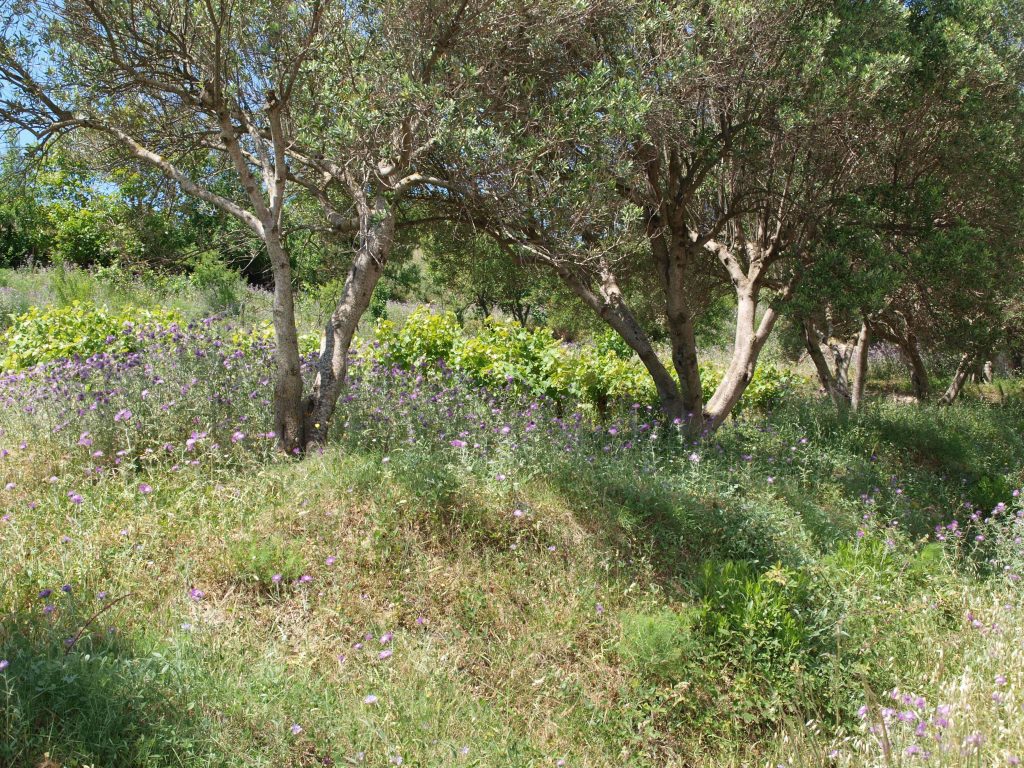 Are beaches sand or pebble?
Most of the beaches on Paxos are pebble (beautiful clear water) but a 15-minute boat ride away are the sandy beaches of AntiPaxos.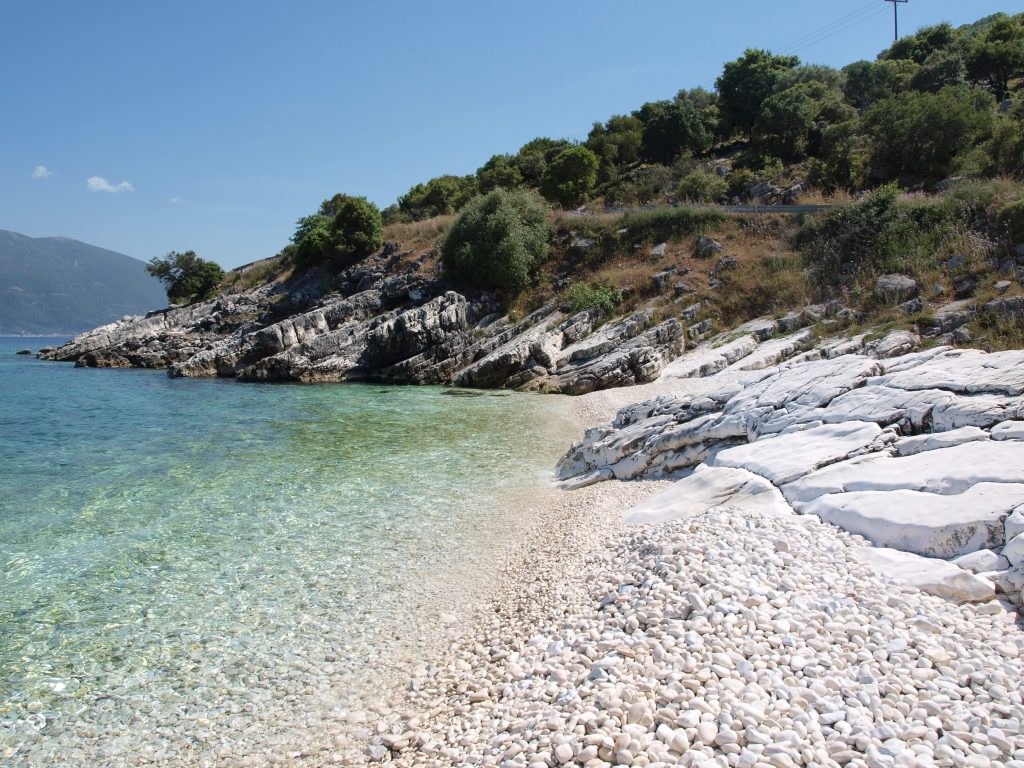 What is there to do for teenagers?
Paxos will not appeal to those looking for all night music bars (Castello Night Club, just outside Gaios, is the exception) – each of the 3 ports has a variety of waterfront café & cocktail bars for all ages. For activities there's a watersports centre and 2 tennis courts. Families who enjoy boating can hire boats and ribs with 30HP to twin 350HP engines. There are two local companies who organise kayak excursions and walks to hidden island parts. A recently opened gym in Gaios can be used on a day to day basis. There are 2 scuba diving centres and in Gaios, a shop for fishing tackle.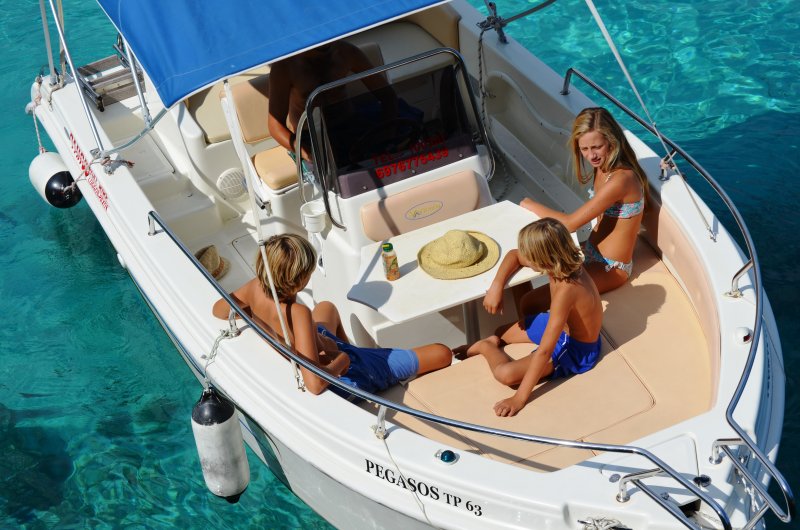 Eating out costs?
In most Greek villages you will have a good choice of tavernas to suit all budgets and tastes. A simple, traditional meal with a half kilo of house wine should cost around 20-30 Euros per person. Select octopus carpaccio rather than stuffed peppers or a wild mushroom risotto rather than fresh sardines and you might spend more. There are now many excellent Greek wines but as most come from small wineries they can be expensive (10 – 20 Euros in the shop & perhaps double that in the taverna) but do try them if you can.
Is it easy to buy fresh fish?
During the busier months of the season most of the locally caught fish is bought by the taverna owners (put on ice & on display in each taverna). You will find fishermen selling their fish from their boats on each village waterfront around 8 – 9am. Otherwise there are two fishmongers in Gaios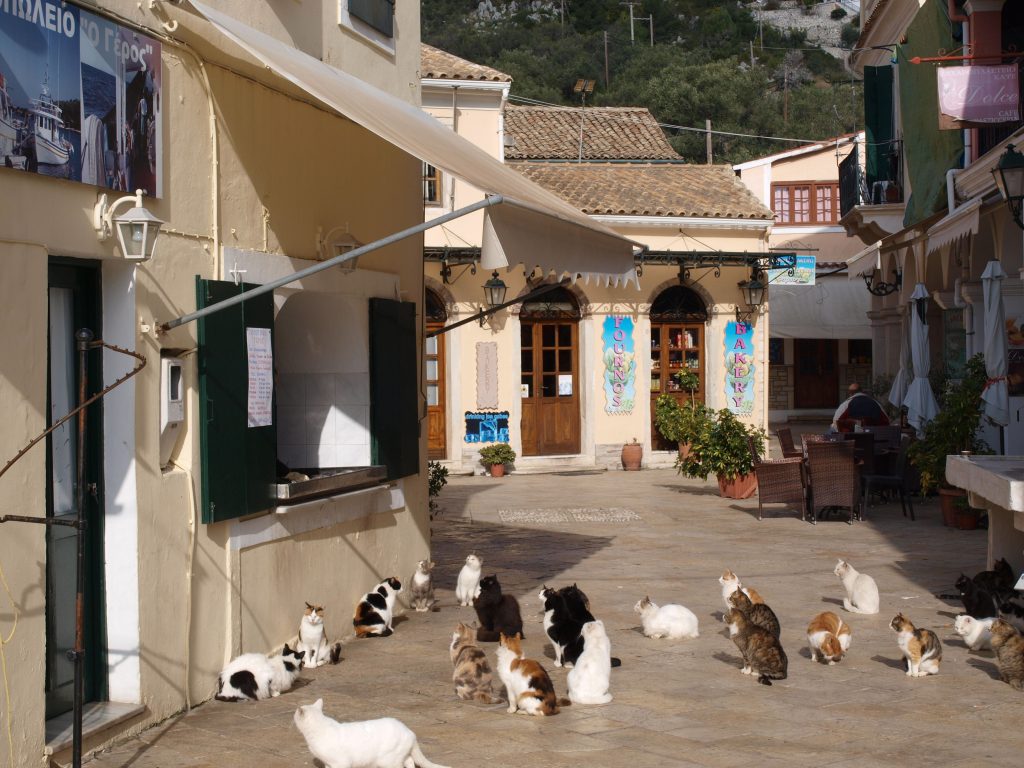 Are supermarkets well stocked?
Yes! From Alpen or avocados to zucchini. Good deli counters, big variety of pasta, diverse fruit & veg, drinks galore and even marmite (shame on you). Each village will have a bakery with assorted breads & pastries.
Do supermarkets sell gluten free/dairy free products?
Some supermarkets, in particular the supermarket in Gaios High Street, stock a range of products for food intolerances such as dairy free milk, rye bread, rice cakes and other gluten free snacks and confectioneries.
Do supermarkets deliver?
Yes – most do but the busier the season the harder it is for them so check.
Are pharmacies well stocked?
Yes – and more treatments available over the counter than in British chemists. You will also find well known brands of baby formula and more specific baby supplies that may not be stocked in the supermarket such as creams, dummies etc.
Are credit cards widely accepted?
Most shops, supermarkets and tavernas now accept credit/debit cards but you'll get a bigger smile when paying in cash.
Best parts of the island to stay?
On an island 7.5 miles by 2.5 miles you are never far from a taverna, a beach, a shop, total seclusion or village hubbub. Your holiday view is important – west coast views are over a big sea, aerial displays of seagulls & swifts & birds of prey against a backdrop of white cliffs and valleys of cypress trees; east coast views are across the sea to the mountains of the Greek mainland and a soft Paxos coastline of olive groves , peppered by tall cypress and wild myrtle. Try both coasts!
East Coast

West Coast
How child friendly is Paxos?
Children are welcomed everywhere on Paxos. The terrain however is not so friendly towards toddlers. Most of the villas will have split level terraces and gardens and only a very few swimming pools are "gated". Tavernas have a good choice of child friendly dishes and the Greeks
love their ice cream almost as much as the Italians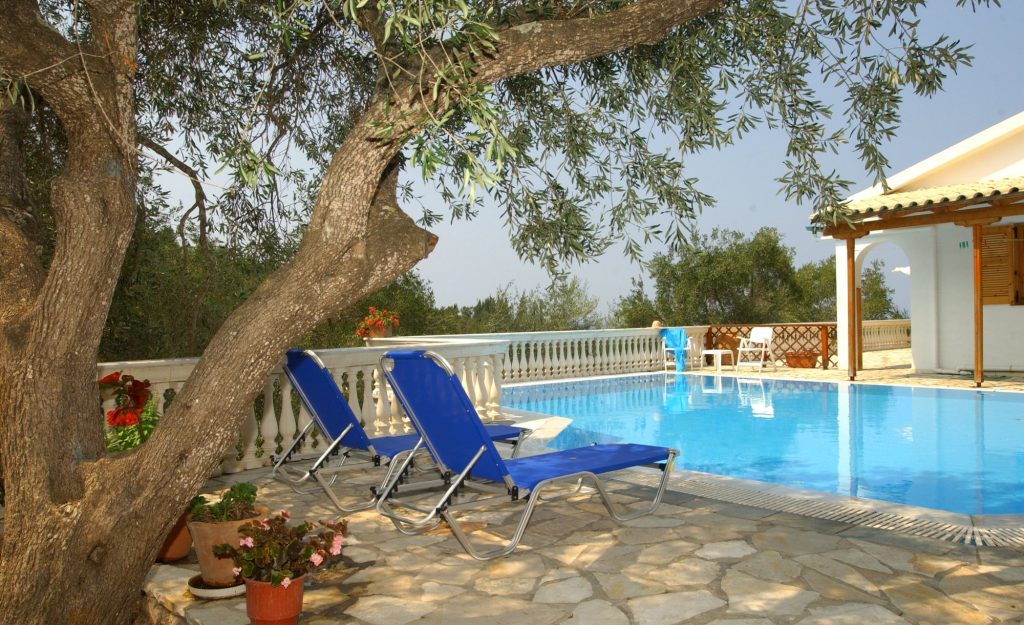 Is Paxos good for boat hire?
Paxos is great for boat hire. There are boat hirers in Lakka, Loggos and Gaios. Fibreglass boats & ribs with outboards from 30HP – twin 350HP (Speedboat License required for over 30HP). A fun way to explore the coastline, beach picnics and visit AntiPaxos beaches.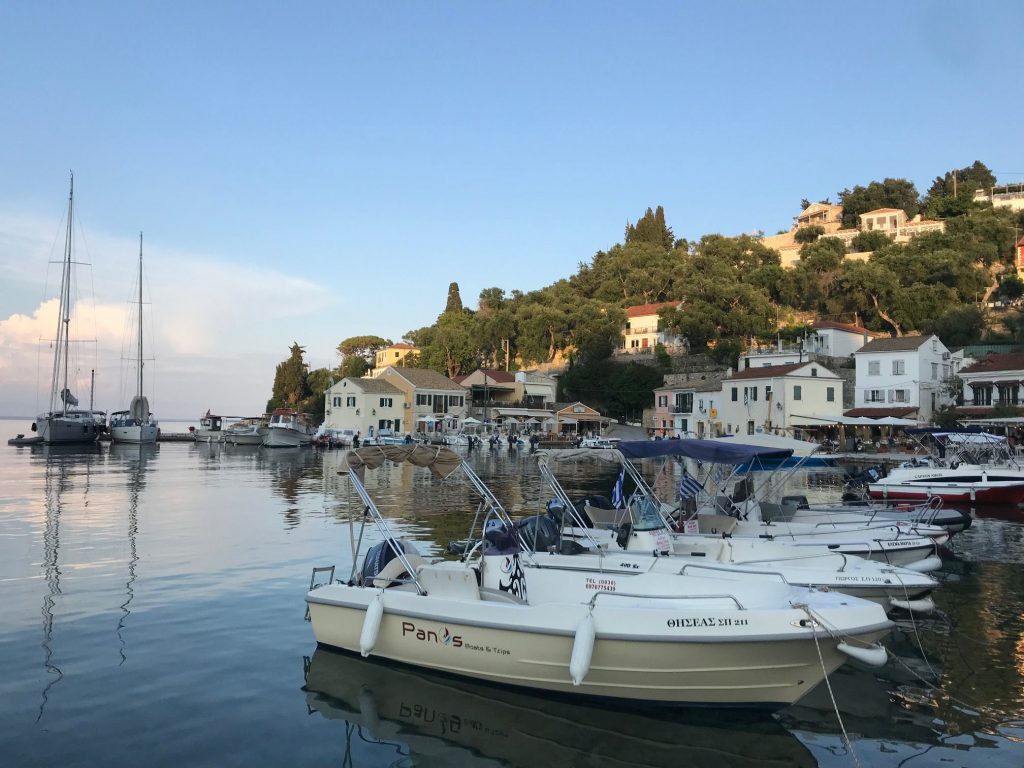 Are the hydrofoil/ferry services reliable?
From time to time the Paxos/Corfu hydrofoil and fast boat service can be affected by mechanical problems or bad weather. If your flight to Corfu is delayed you might miss a hydrofoil/fast boat departure. Our Paxos manager will put a Plan B in place to ensure that you are looked after.
Any other languages spoken by locals?
Most locals will speak/understand English and Italian. French and German by a few. If you hear a language unlike any other, it could well be Albanian – the Albanian population on Paxos is about 20% of the total.
Are there good medical facilities?
There is a well-run clinic in the village of Bogdanatika, not far from Gaios, and two doctors. Gaios has a good dentist.