Ever thought about getting married amongst the olive groves or on a beach looking out to the Ionian Sea? Is it your dream to have Greek musicians playing bouzouki whilst you dance the night away underneath the stars? Well we can help you make this happen especially as we know first-hand what it is like to get married on one of the Ionian Islands.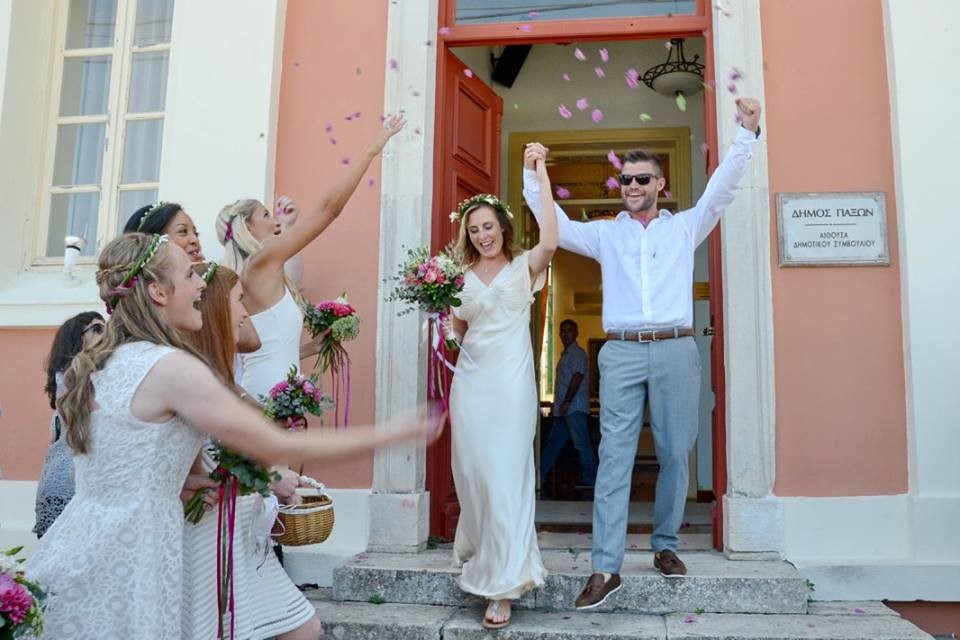 In 2015, we got married on the beautiful island of Paxos. We chose to have a ceremony at the Gaios town hall and with the help of wedding planner Samantha Dasilva our day was perfect. After the ceremony our procession of 120 people walked the waterfront of Gaios following a small band of Greek Musicians, this moment was the favourite of many of our guests and it really felt like we were experiencing that Mama Mia wedding from the movies.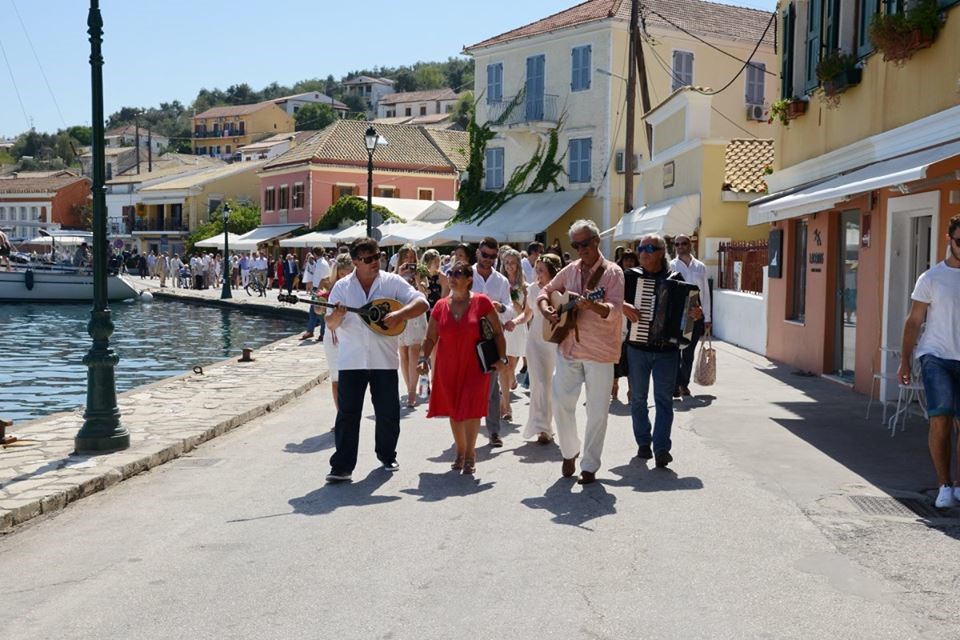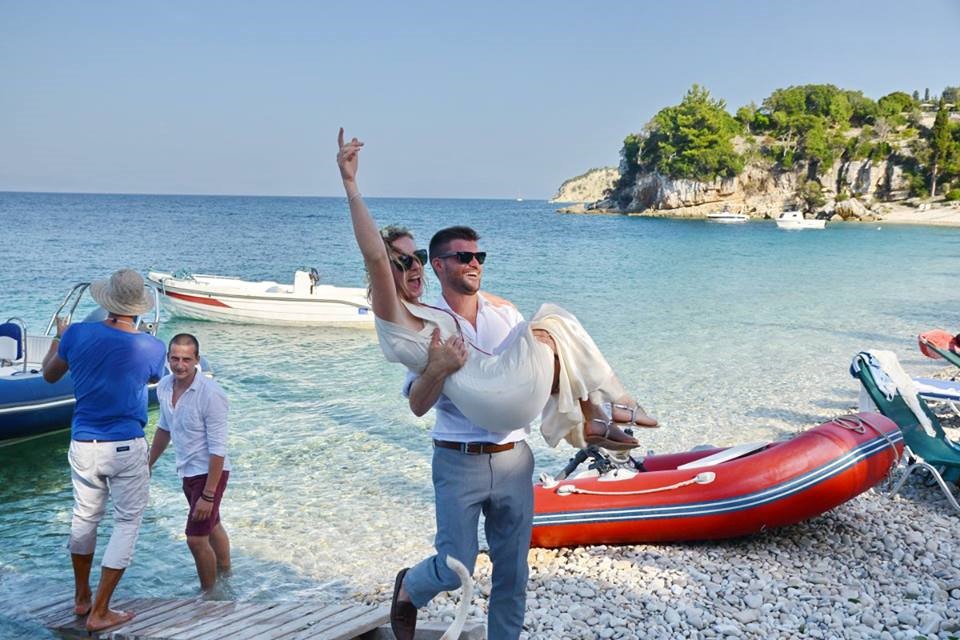 We arrived at the end of the harbour to have drinks and nibbles at one of our favourite spots, Porto Vecchio. After throwing the bouquet and mingling with guests we left on a speedboat to head to our reception. We organised for two coaches to take our guests onto Bens bar where we would have lunch and party!
As we motored toward Monodendri beach we could hear the cheers of all our family and friends standing by the water's edge. We came up onto shore to the scent of Jasmine flowers and bay leaves that had been scattered across the decking leading us up to the bar where our guests sipped on cocktails and wine.
Ben, Effi and their team prepared a wonderful feast of fresh calamari, salads, Greek potatoes and lamb roasted on the spit. This was followed by a slice of cake on the cushions by the fire pit and dancing the night away to Ben's great music!
There are lots great venues across the island but if you want something a bit more private or for less guests why not rent a villa to host your wedding day, here is where we suggest: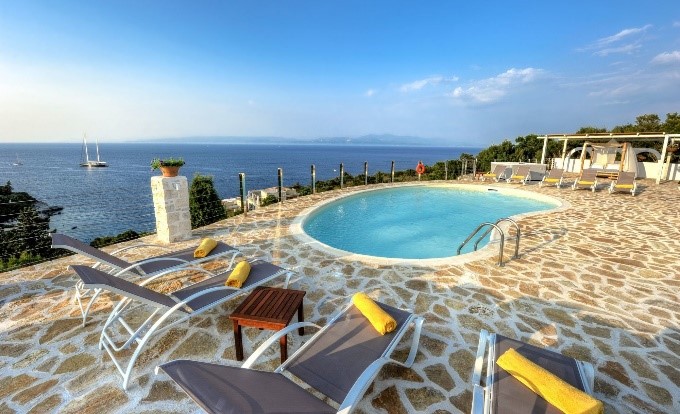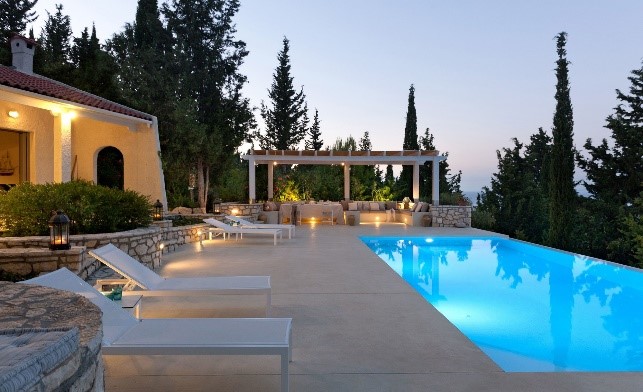 Lots of friends and family flew from around the world to attend our wedding and rented numerous Ionian Villas properties. Here are some of the guests favourites: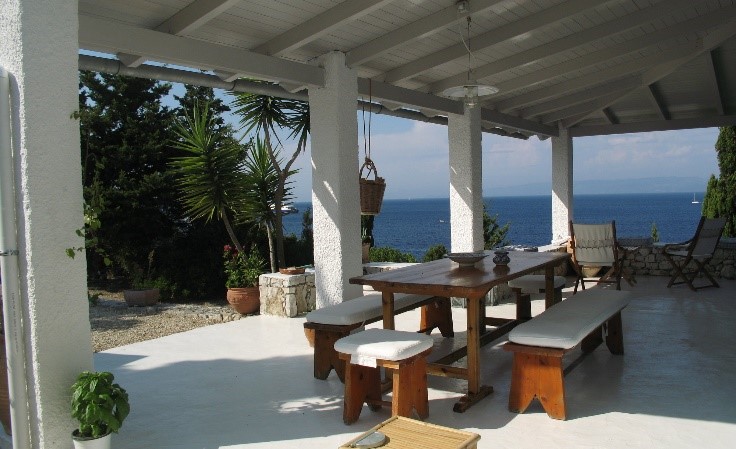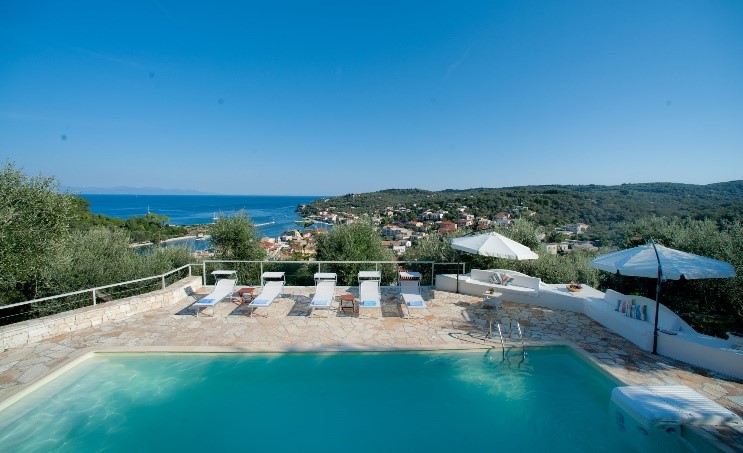 For helping you plan your wedding day we recommend using Samantha Dasilva a local expat who specialises in weddings and events. She can put you in touch with suppliers and help with the legal paperwork for your day.
https://ionian-villas.co.uk/weddings.aspx
Catherine & Alex