My name is Victoria Turner and I have a home and family on Paxos. As such I care deeply about the people and the environment of this island, and their relationship with each other. I have seen that, despite the spectacular environmental beauty and warmth of the communities here, the island faces many challenges. From improving water, waste and road infrastructure that meets the ever-increasing demands of tourists, to balancing economic development with land/marine conservation, these numerous pressures are shared across much of the Ionian region.
I feel extremely privileged, as the Executive Director of the Ionian Environment Foundation, to be able to work with some incredible NGOs, passionate individuals and determined action groups towards addressing these challenges and activating lasting change in the region.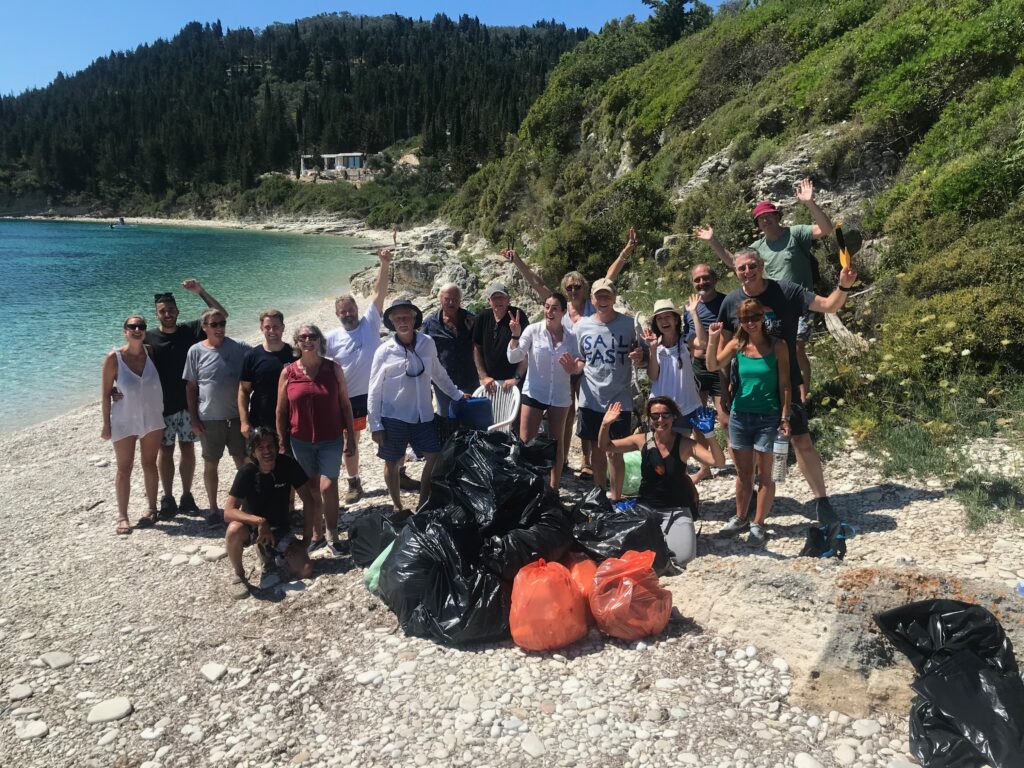 Using the tried and tested, non-bureaucratic approach of the Conservation Collective, the IEF seeks to raise funds from people and businesses who love the Ionian Region and care about its protection and restoration. We distribute those funds predominantly to local communities and environmental initiatives to empower them to promote and support conservation actions that achieve comprehensive results in the fields of nature recovery, environmental protection, sustainable development and the circular economy. My job is to find the people who love and cherish the Ionian Islands and ask them to either support our work with funds – or build an impactful local project that we can support!
The work is not always easy, but I am an optimist who knows that, even with small steps, positive change can happen. One such theory of change is as follows:
If the IEF can support and promote the immediate actions of the best hands-on local projects, then the culture of conservation will evolve. This is because, over time, these activities will serve to inform people's mindsets and change their attitudes towards the fragile environment around them. For example, we supported an educational project that promoted conservation through awareness raising of the 75 species of Corfu Butterfly. 8000 posters of the butterflies were distributed to the islands' 54 primary schools and into the hands of every pupil. 897 teachers also received teaching resources to promote respect and intrigue for Corfu's butterflies. Via the symbolic flagship example of the butterfly, the wonders of biodiversity and the importance of conservation were widely communicated.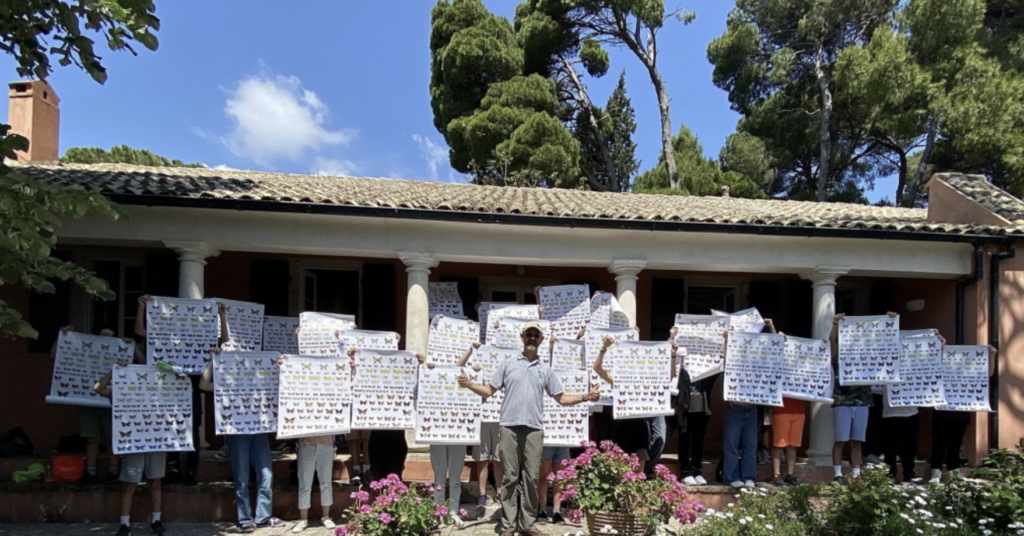 Many of the projects we support are excellent showcasing examples for how people can be actively engaged with protecting the local environment and tackle the issues head on. For example, any observant visitor to the islands could not fail to notice that waste management is a pressing issue that needs addressing. We are working with small and large action groups to fuel a change both in how waste is managed effectively, as well as how waste can be reduced at source. The Social Enterprise group SinPraxi works together with over 25 local businesses to see recyclables separated and delivered to a sorting unit where the items are sent back into the circular economy via effective recycling plants on the mainland. In this way SinPraxi have successfully diverted over 600 tonnes of materials away from Corfu's overflowing landfill where it would inevitably end up severely polluting the surrounding ecosystem. By supporting and celebrating their successful operation, we hope that their showcasing actions will fuel awareness and inspire similar actions that directly tackle the waste crisis.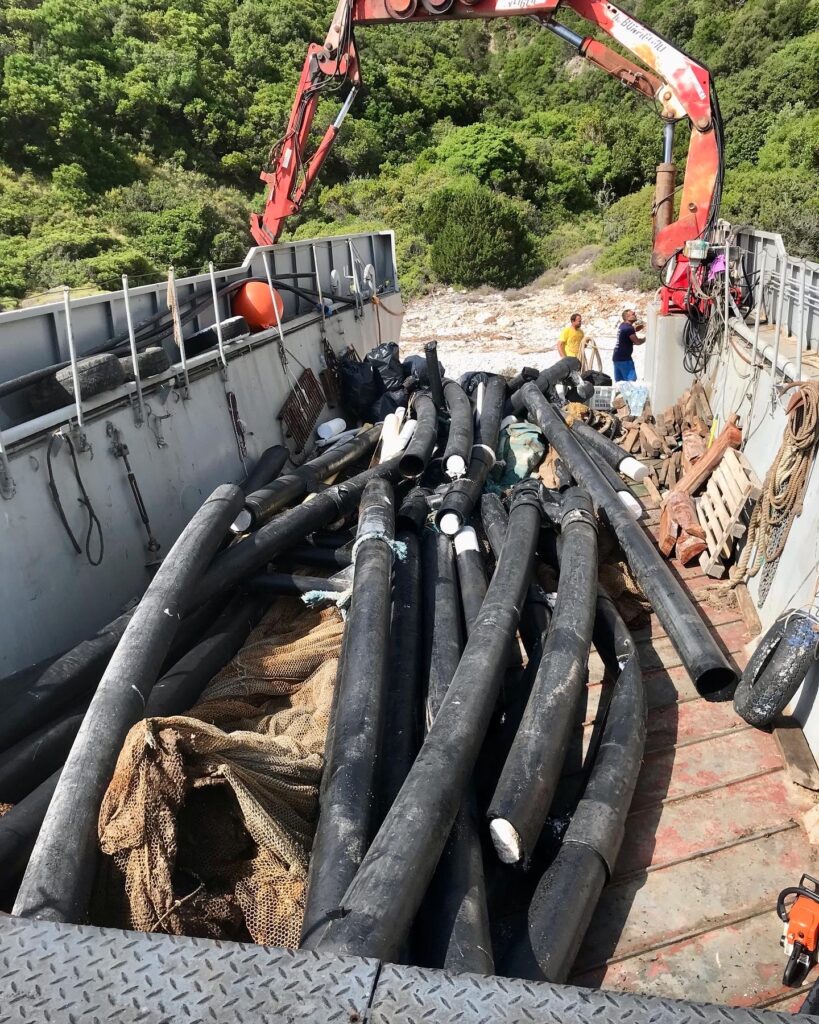 I am thrilled to have gained the support of Ionian Villas. As a significant sector of Greece's tourist industry, villas, with their owners, guests, managers, gardeners and chefs, can all play an influential role in making waves for change though their efforts to tread more lightly on the environment. Together we are working towards making such changes through the IEF Villa Alliance.
For more information on our work and projects for 2023, please see our latest NEWSLETTER and visit our website. To donate directly, please do so HERE. Your support would be greatly appreciated – where even small amounts will help fuel a positive and impactful change for the Ionian Islands.
Favourite Ionian Dish: Gigantes in the oven with fresh feta;
Favourite Beach: Akoudakis
Favourite Hang-out: Theofrastos Kafeneon, Lakka
Favourite Time of Year: October