My name is Andrew and I am a self taught private chef, working and living on the small Greek island of Paxos. I first met Alex and Cat from the Ionian Villas team when I moved to Paxos in 2015. At the time they were residing full time on Paxos and now having left the island they remain good friends. This is the first of a number of blogs working in collaboration with Ionian Villas to illustrate the finer details of life on Paxos. The stories, the food and the people that make this island life so special!
Some time in 2015 after years of early morning commutes, uninspiring career choices and very little free time, I made the decision to swap the tube lines of London for the donkey tracks of Paxos on a permanent basis!
What followed in those first few months on Paxos was a passion to better understand the processes and traditions of the island and specifically, its food. Almost straight away I found myself cooking simple dishes; grilling just caught sardines over charcoal in my small yard, slowly roasting lamb and herbs in the cottage oven and assembling fresh salads with peppery local olives and hunks of sharp creamy feta. I absorbed information wherever and whenever I could, learning about the subtleties of foraging for horta, the many ways one could make taramasalata and the simple pleasures of allowing ingredients to speak for themselves.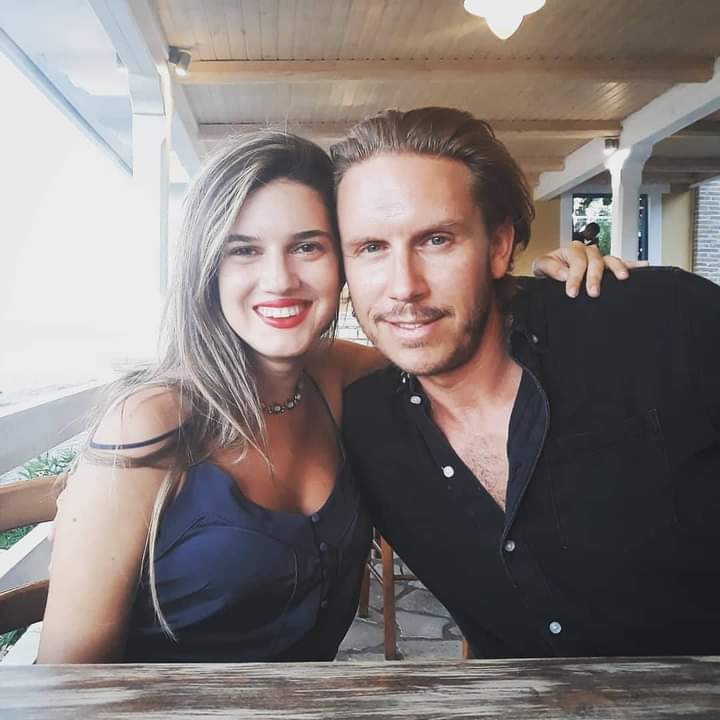 It was through meeting my partner Fotini in 2017 that I began to understand from her family the importance of food and how central it is to life in Greece. Over time her grandparents shared their knowledge around the production and of food on the island and I began to better appreciate the importance of seasonality and the significance of local ingredients. I helped the family collect olives, make wine, and spent evenings picking whitebait from their fishing nets and in return they shared their home and their dinner table with me. In the spring of 2018 Fotini and I decided to set up a small catering business offering simple food cooked on site at people's villas. Fotini's vigour for all things Paxos and her unbridled passion for hospitality inevitably proved popular. She would chat to guests over dinner, sharing stories of Paxos winters and our future plans and in the process made good friends.
The food itself drew inspiration from the island, offering modern alternatives to the familiarity of traditional taverna dining while still harnessing local ingredients at its core. Dishes like our black garlic lamb with broad beans and artichokes picked from Fotini's land on neighbouring Antipaxos and the lemon tart and rosemary ice cream, – in which everything but the sugar and flour comes straight from our garden – are just two examples of our approach.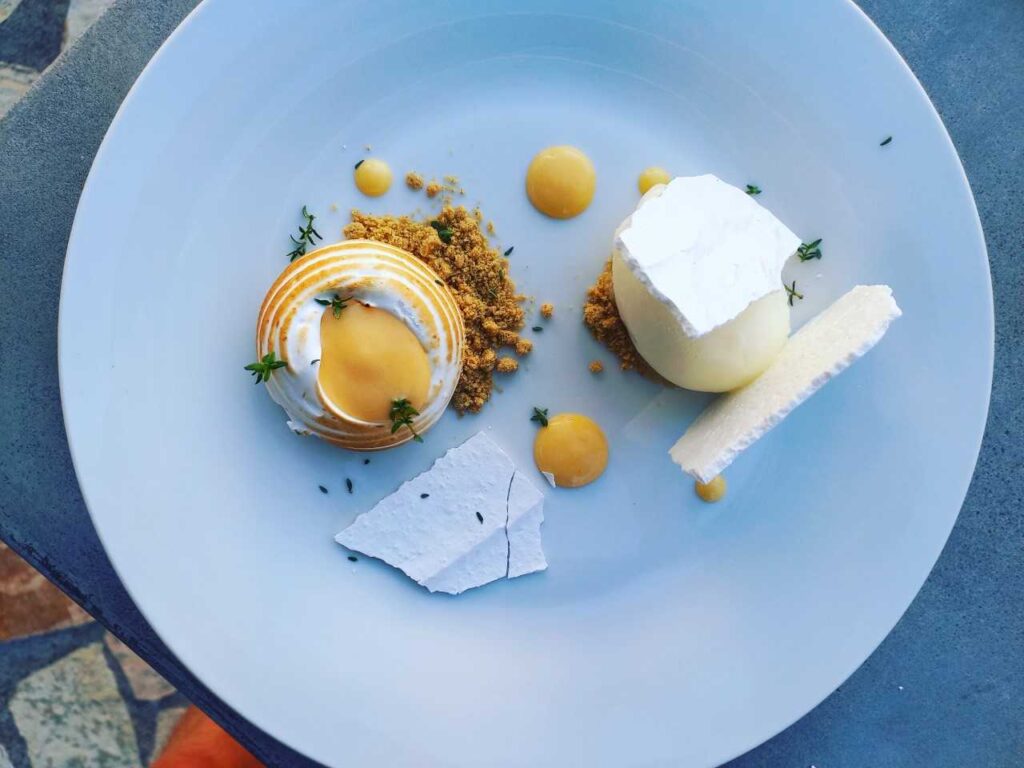 Today we continue with the business, each season drawing on our surroundings and experiences and connecting with new and returning guests alike. Now in the winter we have an opportunity to prepare and plan, but also in writing this, to share some of our favourite recipes and the stories that have inspired them. We hope you enjoy them!
For more information or to book for a private dining experience in your villa, contact Andrew & Fotini via the website Supper on Paxos or follow on Instagram @andrewhindley