The Ionian islands of Greece have some of the most beautiful, natural coastlines and crystal clear waters in southern Europe.
The islands offer a diverse playground for both explorer and cushioned deckchair enthusiast.
Say you are the one responsible for planning the family holiday or for trying to get a party of friends together – say Sally wants to escape city pressures and read a book in the shade of an olive tree; Malcolm only has a week off and wants to experience a different island coastline each day; Isobel just wants everyone else to be happy (especially Malcolm as he just won't sit still); twins Frank & Fiona can't do boats as they fear sea sickness; Pops and Granma want to be pampered. The Huddlestones and the Brinkmans don't yet know if they can join the party.
How do you choose the right compromise for everyone's holiday enjoyment?
A more conventional decision might be to either book one Greek island villa for all or one crewed yacht for all. But why not mix the two and satisfy everyone?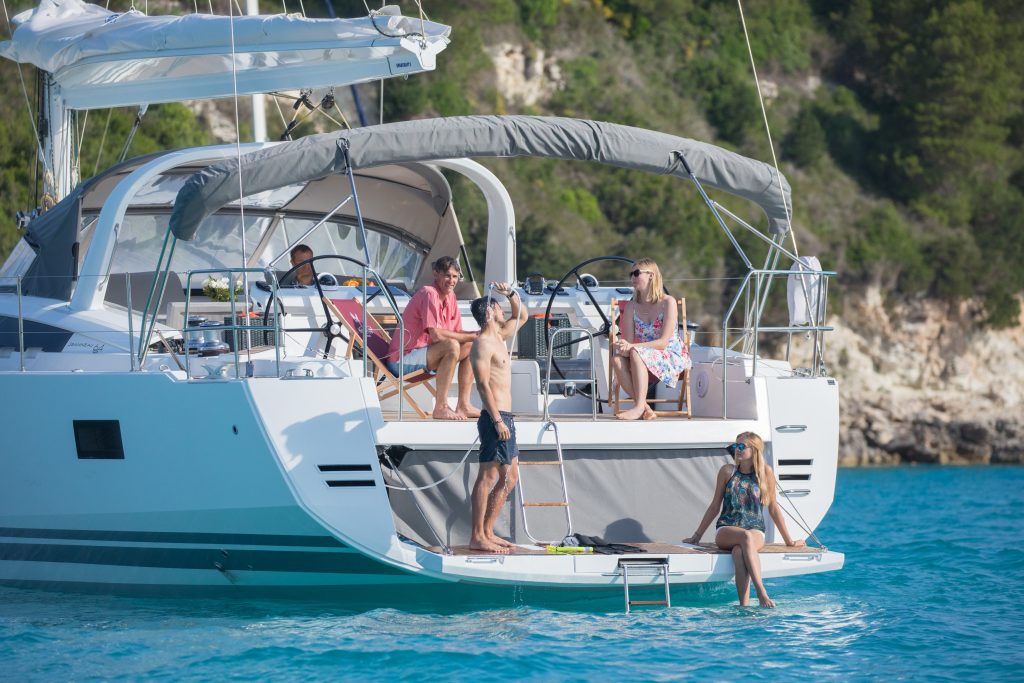 Ionian Villas offers a wide selection of Ionian island properties for parties of 2 to 20. Fleewinter offer luxury crewed yachts in the Ionian for up to 10 people.
Why not spend a week in a comfy Ionian island villa to keep everyone except Malcolm happy, followed by a week on a Fleewinter yacht exploring the other Ionian islands. If Sally and the twins don't want to join the yacht party, they can fly back home or extend their villa stay. In any case there'll be plenty of room on board for the Huddlestones and Brinkmans.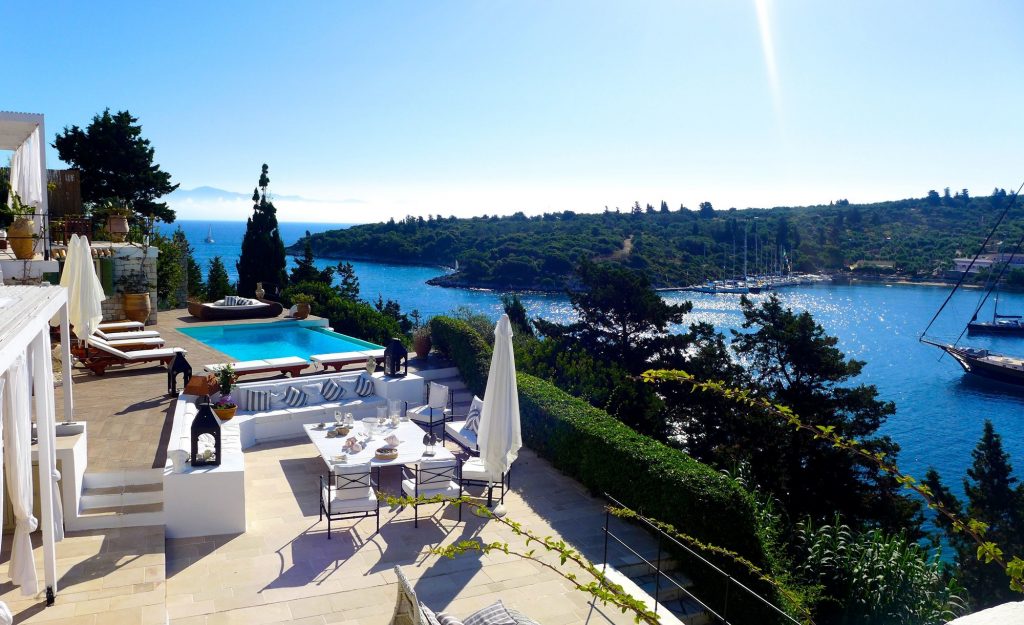 Fleewinter's yachts have from 3 to 5 cabins taking up to 10 and each one has a skipper and private chef. You can get involved in the sailing or just take it easy and let the crew do the work. Each day you decide with the crew whether to take it easy in a beautiful bay or explore some of the villages and tavernas.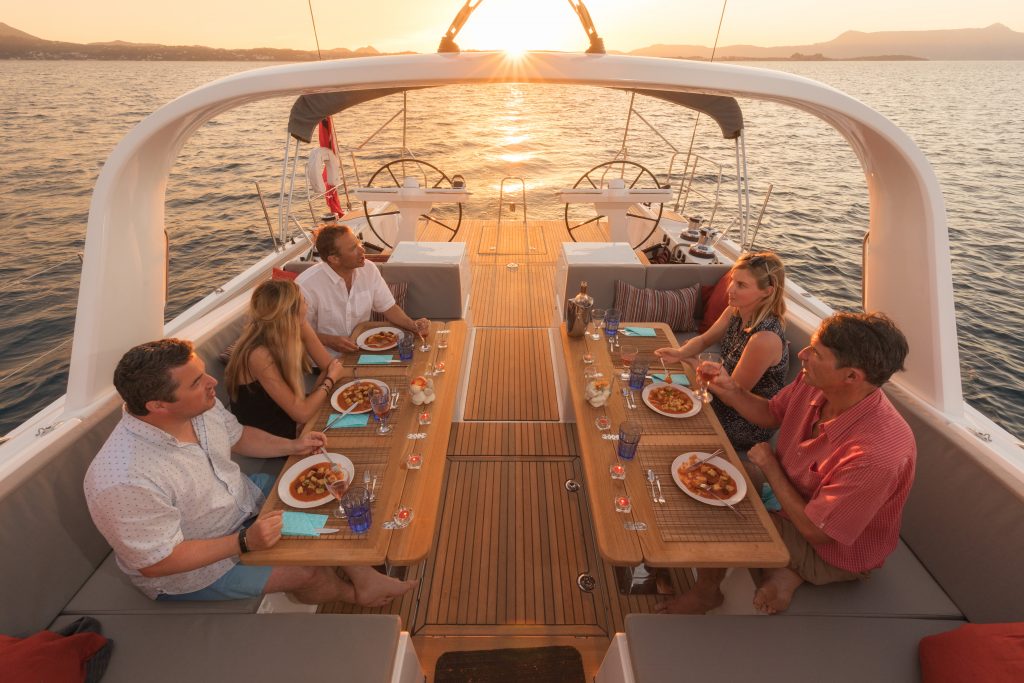 It's a bit like having a floating luxury villa, and like all great houses each yacht has a garage full of toys: waterskis, wakeboards, paddleboards, windsurfers and inflatable toys that are towed behind the private speedboat. All meals are included except dinner where you have the option to dine onboard or head ashore to explore.
If you book a 2019 Fleewinter yacht charter through us before the end of March, a 10% price reduction will apply.
Call us on 01243 820928 to get more information.