The Best-Shaw family are regular visitors to Paxos and this year they were our first clients of the season to experience the journey after Greek airports opened to British airlines on 15th July.
Here is their report of the experience:
"We weren't sure what to expect on our journey to Paxos this year but I'm pleased to report that it was far easier and less stressful than usual.
Early morning of 16th July – we arrived at EasyJet check-in to find no queue and were checked in within two minutes. We then sailed through security to find a relatively quiet departure lounge where everyone was social distancing. There were a few shops and food outlets open, all with minimal queues.
The plane was almost full, with everyone wearing masks but very civilised boarding and disembarking with passengers and crew respecting the EasyJet guidelines. There was a reduced trolley service and no hot drinks but you are allowed to take your own food and drinks on board and remove your mask while eating and drinking.
On arrival at Corfu airport the plane parked just outside the terminal so we could walk to passport control, which was very efficient and went smoothly. Approximately forty people off our flight were selected for a Covid test. One member of our party was tested which only took a couple of minutes. She was not told to self-isolate and was never contacted with the results.
The baggage claim was quick and efficient and no risk of not being able to social distance due to the reduced number of flights arriving.
There were plenty of taxis available at the airport, we all wore masks, as did the driver and he kept the windows open.
The Hydrofoil from Corfu to Paxos was busy, but there were seats blocked off to enable groups to be separated. This was the only part of the journey where wearing a mask was not very comfortable due to the heat – but a small price to pay as Paxos quickly came into sight!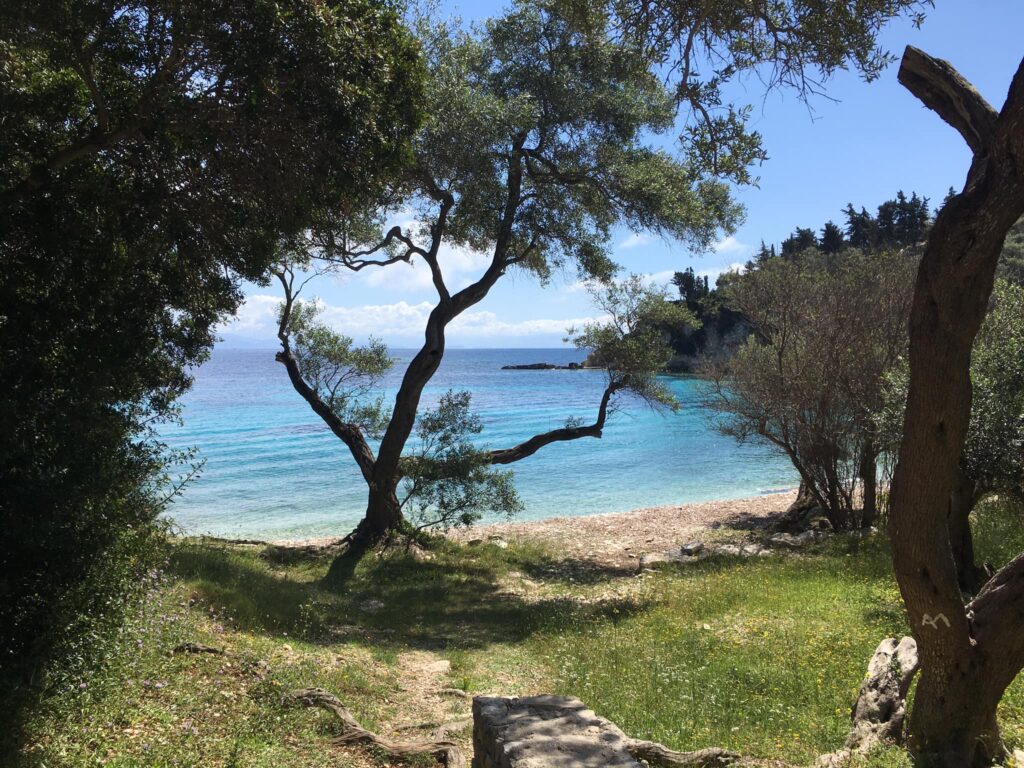 We are now ensconced at Eagle's Nest and will not feel daunted by the journey home when it comes.
On Paxos we have been made to feel welcome – a genuine friendliness coupled with a respect for safety guidelines. We wish we could have self-isolated here for the last 3 months!"