When is the best time to visit Kefalonia?
April: Normally mild with lots of sunshine and the one-off shower. The olive groves are carpeted with wild flowers – ideal conditions for trail walking. Rivers and waterfalls that have dried up in the summer months are flowing. Sea and pool temperatures are still bracing.

May: Similar to April but with warmer temperatures and most of the rivers will just be trickles. 

June: Pool and sea temperatures are comfortably warm and the views to offshore islands are crisp and clear.

July & August: Higher temperatures and warmer seas but more visitors to the island.

September: Perfect conditions for escaping the crowds but still with high temperatures.   

October: similar to May.
Are beaches sand or pebble?
The south coastline of the island is generally sandy with gently shelving beaches. As you go further north they become a mix of sand and shingle. In the far north they are mostly pebble beaches.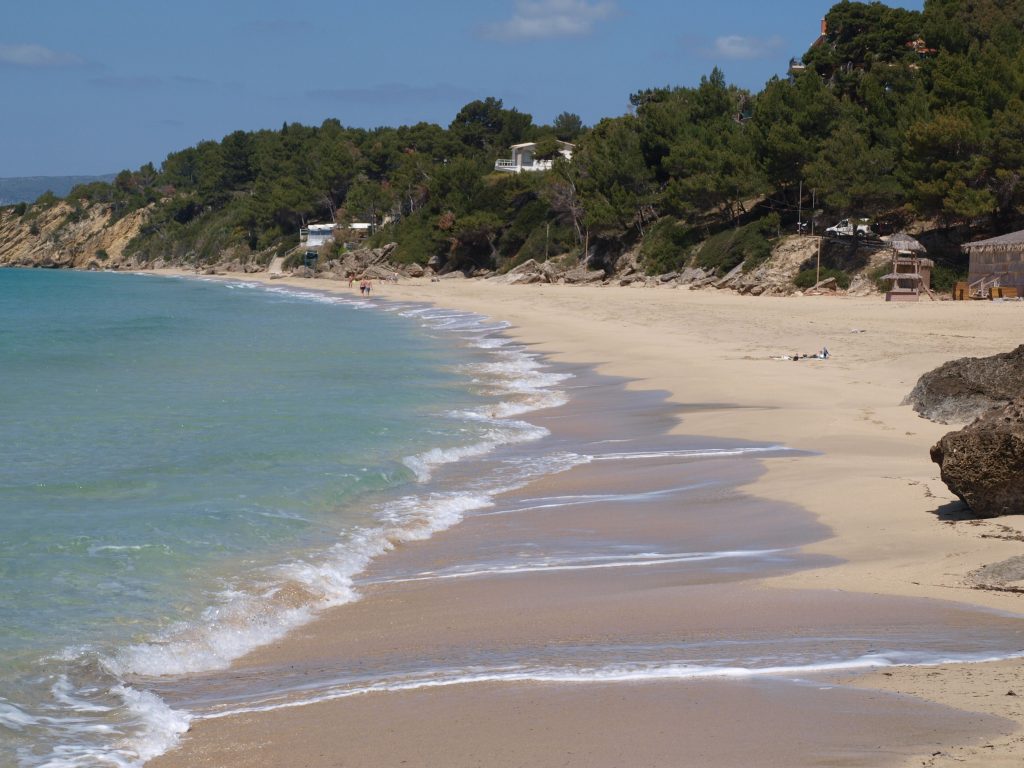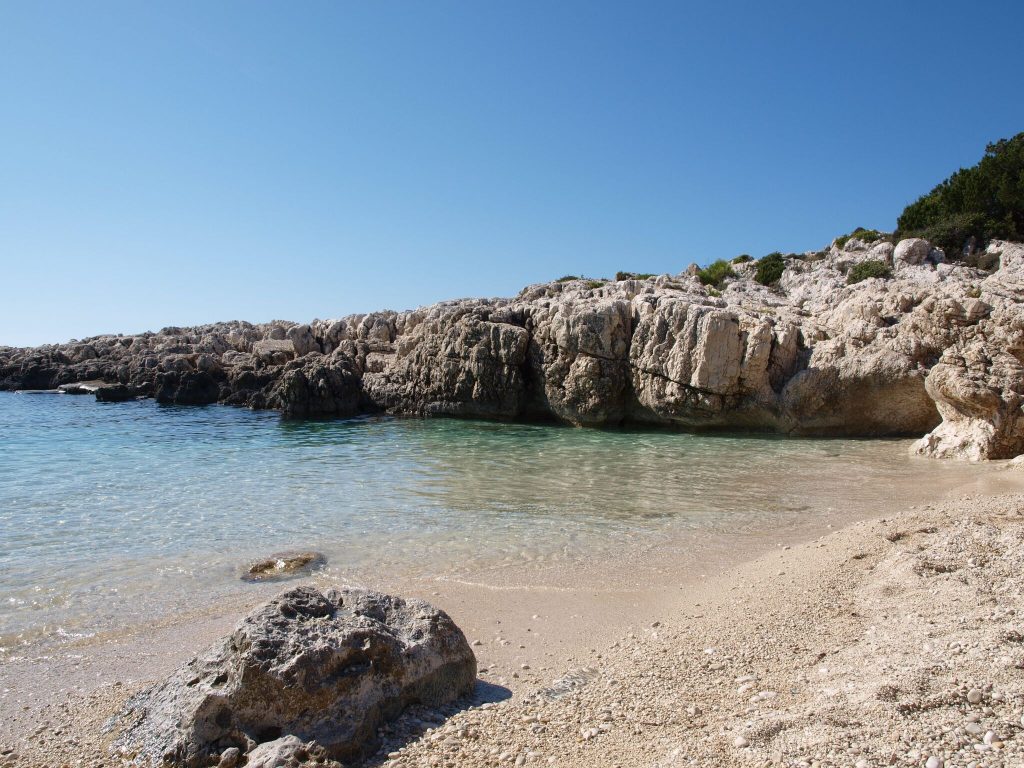 What is there to do for teenagers?
Although the biggest island in the Ionian group, Kefalonia is not really a destination for those looking to party as it is relatively low key. There are a few nightclubs in the capital, Argostoli, one in Fiskardo and one outside Skala, but generally the nightlife revolves around cafes and cocktail bars and the very occasional Makris Yalos beach party during high season.
Watersports are available at Skala, Lassi, Xi and Antisamos beaches. You can hire motorboats in many of the ports and some beaches and there are a number of organised boat trips to explore the coastline. Also to be found are kayaking, pedaloes, bicycle hire (including electric bikes), scuba diving, jeep safaris, caving and paragliding.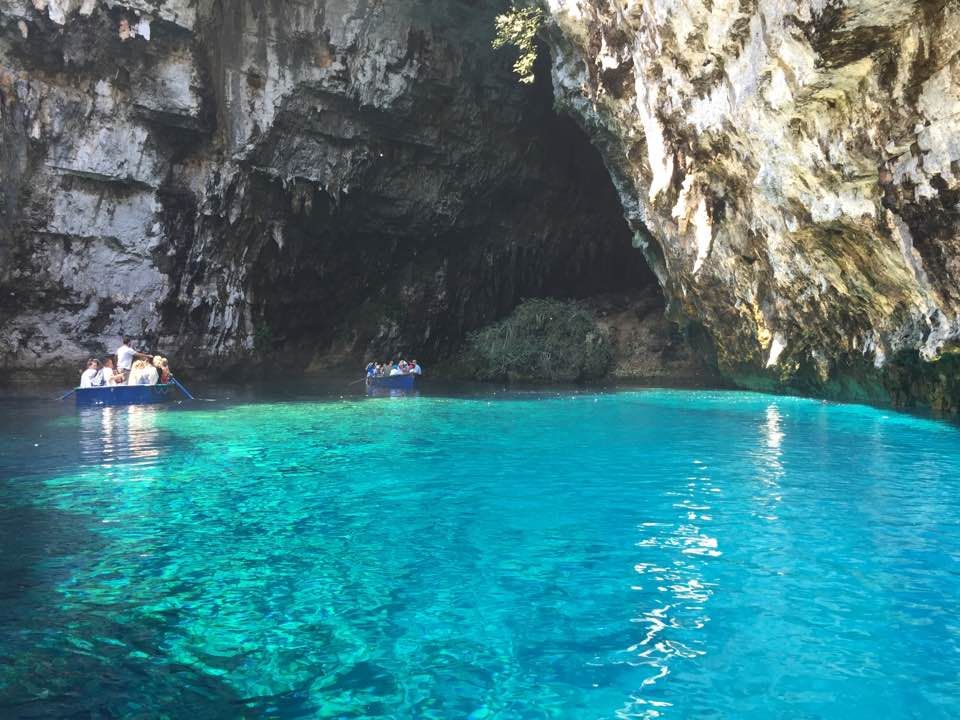 Eating out costs?
In the coastal resorts you will find many tavernas catering for all tastes, in the main they will be traditional Greek cuisine with Mediterranean twists & fusions. The average cost is around 30 euros per person for a 3 course meal including house wine – freshly caught fish however, will be more expensive.
Strike inland and sample small village tavernas and you will find cheaper fayre.
The house wine offered in tavernas is usually very good but there are very good wineries on the island so well worthwhile trying them.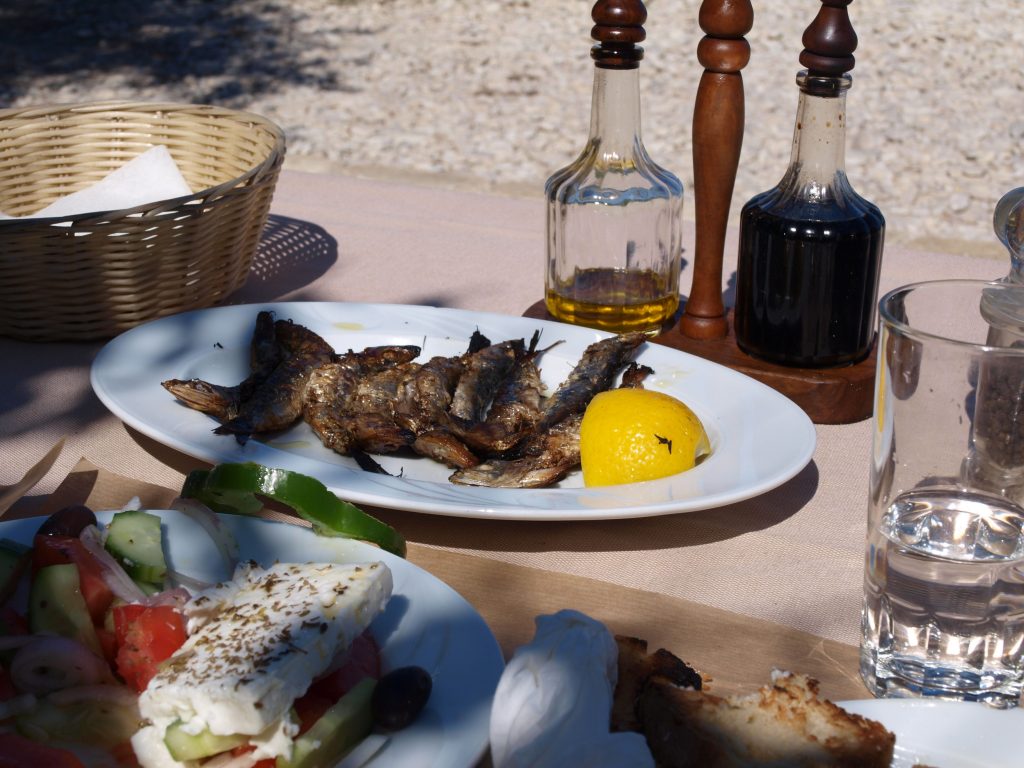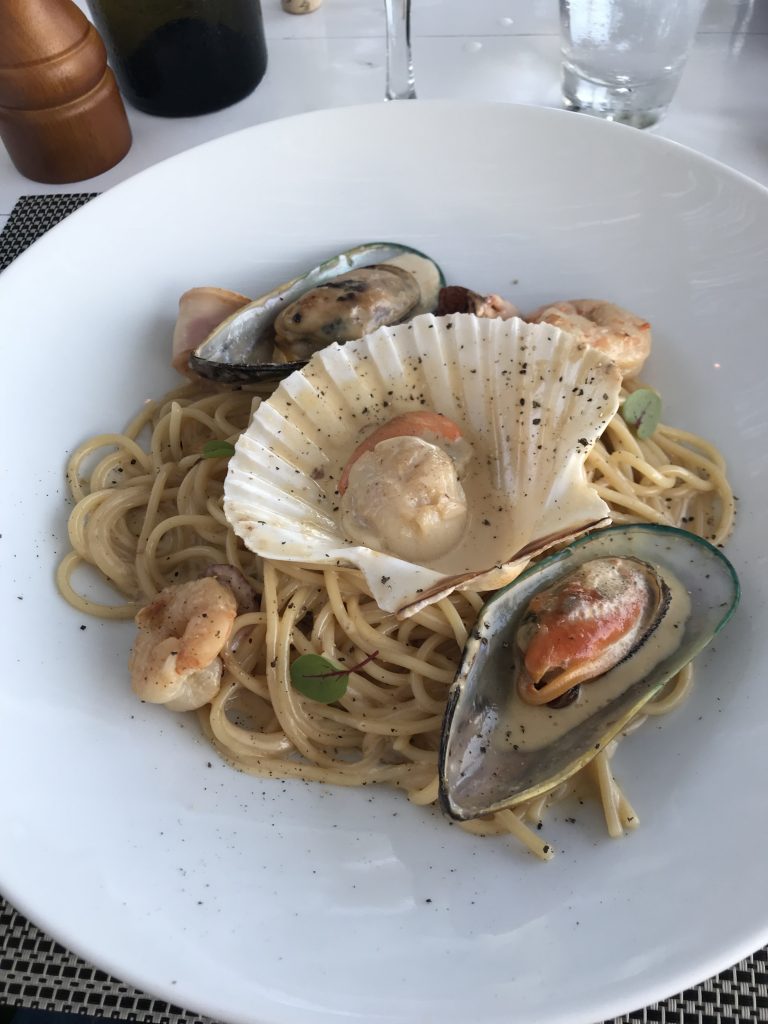 Is it easy to buy fresh fish?
You can often buy fresh fish direct from the fishing boats on the harbour front during the mornings. You will also find fishmongers in Argostoli, Skala, Sami and Lixouri.
In some areas there is a "Fish Man with a Van" who drives around the villages selling his freshly caught fish.
Are supermarkets well stocked?
You will find everything you need. Most also sell fresh fruit and vegetables. Many have a butcher's and a deli counter. British products are readily available, although may be more expensive, and you can also find stores selling Waitrose and Tesco products!
Do supermarkets sell gluten free/dairy free products?
The majority of the larger supermarkets sell a good range of dairy and gluten free products. Supermarkets in coastal resorts will also generally sell them, although the range may not be as good as in the larger supermarkets.
Do supermarkets deliver?
The larger supermarkets will not deliver. Smaller supermarkets and minimarkets are usually happy to deliver to local properties providing you spend a reasonable amount in their shop.
Are pharmacies well stocked?
Yes – and more treatments available over the counter than in British chemists. You will also find well known brands of baby formula and more specific baby supplies that may not be stocked in the supermarket such as creams, dummies etc.
Are credit cards widely accepted?
Most shops, supermarkets and tavernas now accept credit/debit cards but you'll get a bigger smile when paying in cash.
Best parts of the island to stay?
Kefalonia's landscapes are diverse.
In the centre, the foothills of Mount Aenos fall to pastures, olive groves and vineyards.
To the south, the foothills lead to gently shelving, soft sandy beaches – perfect for children. Many of the sandy beaches have sunbeds, unbrellas and beach cantinas – the more "off the beaten track" beaches are wild & natural. The airport is in the south, so shorter transfer times. The island's capital, Argostoli, is also in the south – here you will find the larger supermarkets, more choice with shops and the island's most famous residents: the Loggerhead Turtles, locally named Caretta Caretta. Views in the south are generally over crystal clear turquoise waters across to the neighbouring island of Zakynthos.
In the north the beaches are mostly pebble with only a handful having sunbeds and umbrellas. The northern coastline has small coves with crystal clear water – perfect for snorkelling. Fiskardo is a magnet for yachts and is nicknamed the St Tropez of the Ionian by the locals. Views from the north are Ithaca, Lefkas and the mountains of the Greek mainland.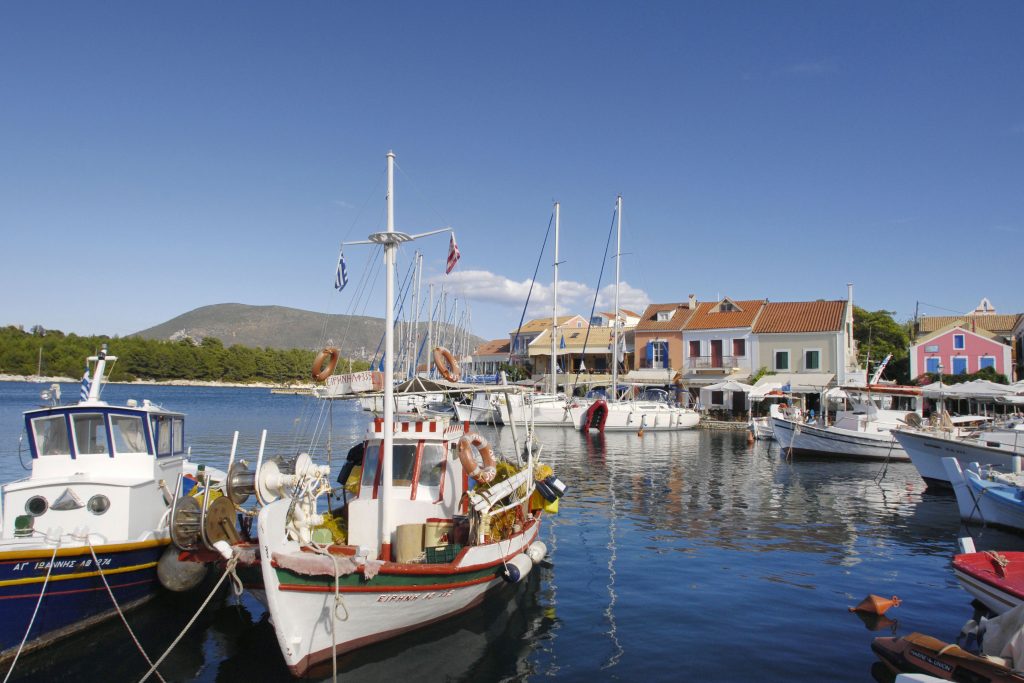 How child friendly is Kefalonia?
Greeks love children and Kefalonians are no exception. Most of the coastal resorts have pavements and therefore good for pushchairs.
Very few pools are gated and some gardens can be uneven with prickly shrubs. Most tavernas have a childrens' menu or are happy to provide child-size portions.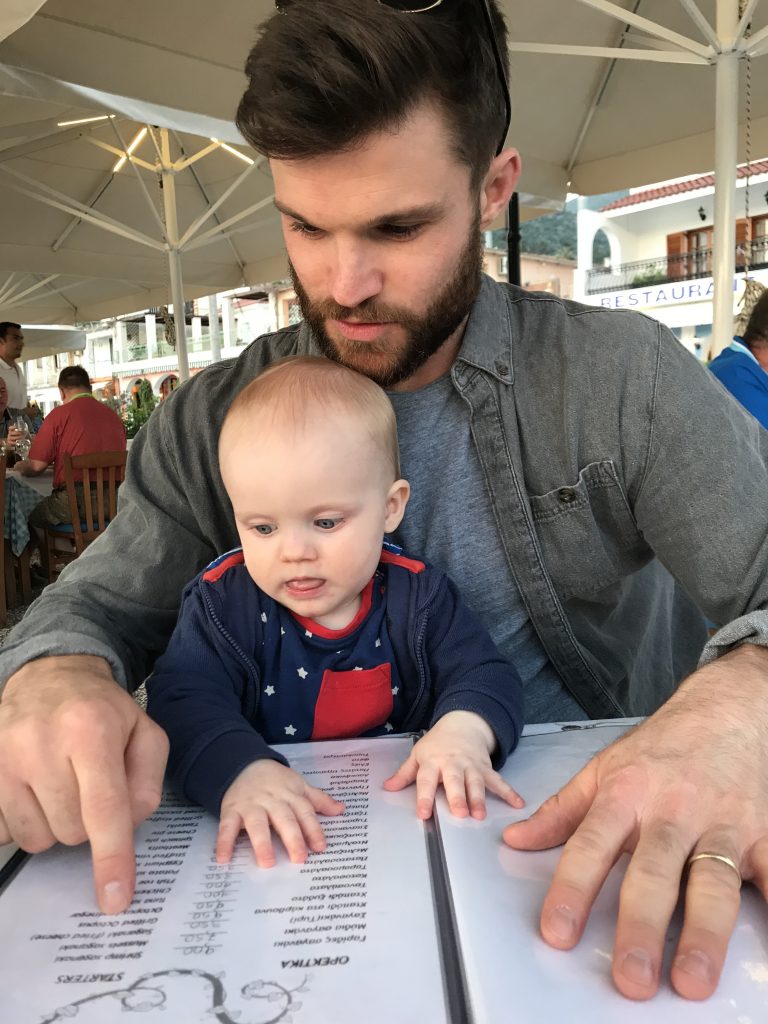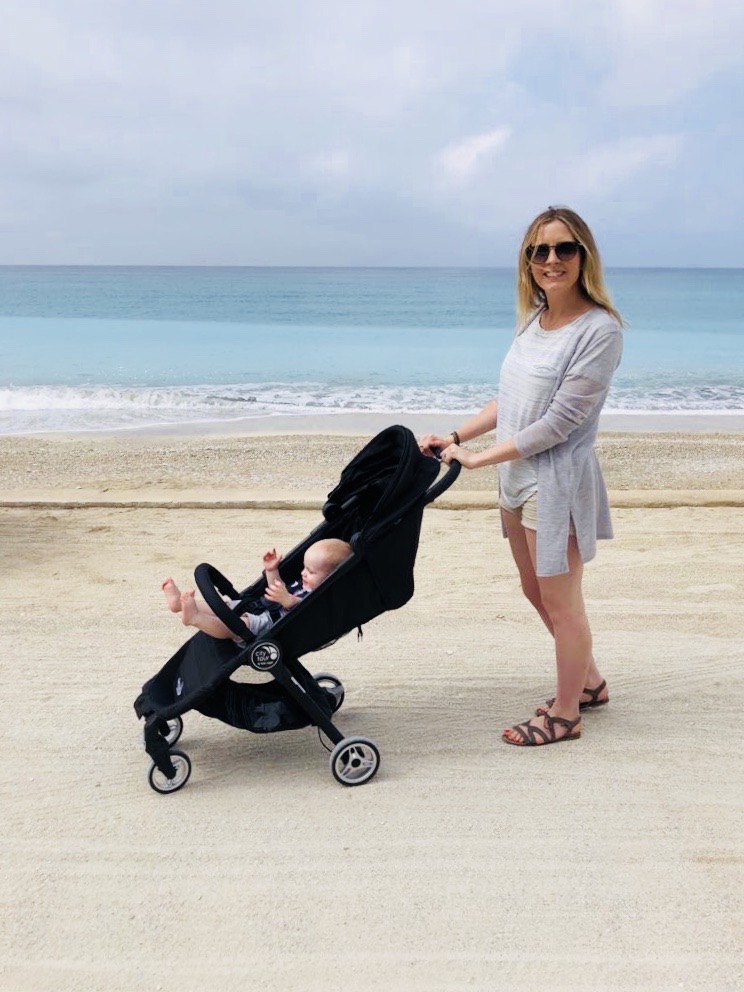 Is Kefalonia good for boat hire?
Kefalonia has many boat hire companies. A speedboat licence needs to be shown for hiring a boat with an outboard over 30HP. Hiring a boat is the best way to find your own private beach and to explore the coastline.
Are the ferry services reliable?
Ferries can sometimes be affected by high winds. There are regular ferries to the Greek mainland: Kilini in the North Peloponese from Poros and Patras and Astakos from Sami. There is also a direct ferry to & from Brindisi in Italy during July and August. You can also get to the neighbouring islands, Ithaca from Sami, Lefkas from Fiskardo and Zakynthos from Pessada. A regular ferry goes from Argostoli to Lixouri Town, halving the driving journey time.
Are there good medical facilities?
There is a general hospital in Argostoli with an A&E department. There is a smaller hospital in Lixouri dealing with minor issues as well as medical centres in Skala and Sami. Throughout the island and in the resorts there are private doctors, who will charge for a consultation.
There are dentists in Argostoli, Lixouri, Sami and Poros.