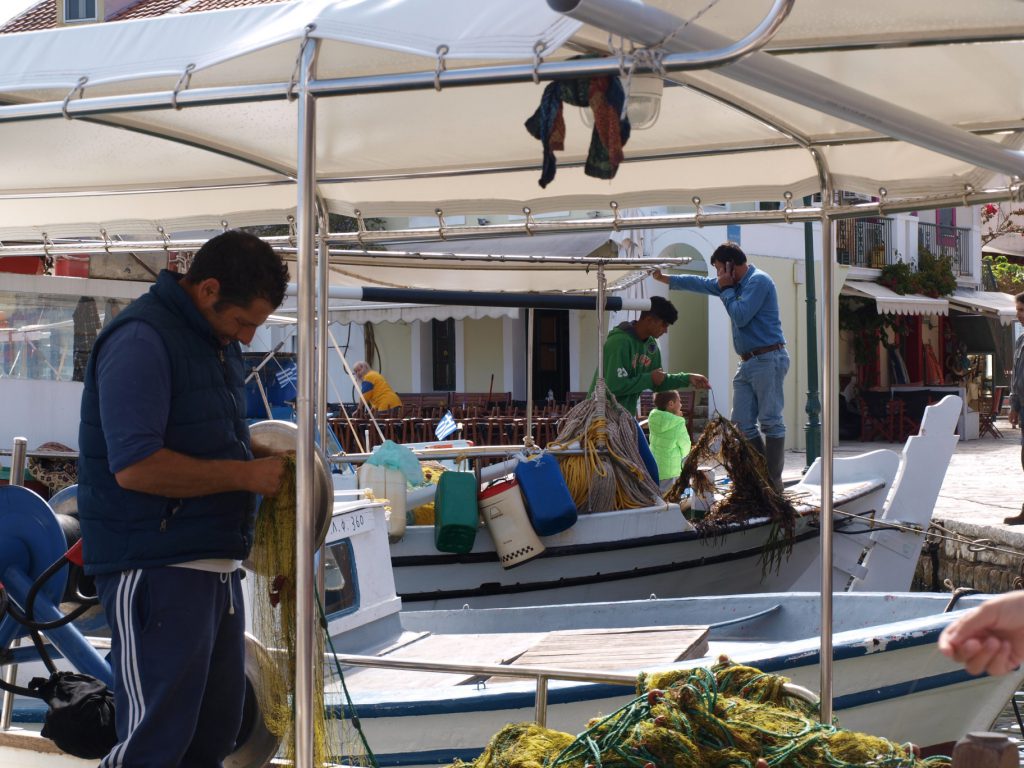 Fiscardo is undoubtedly one of the most colourful and prettiest ports in the Ionian.
In 1953 an earthquake destroyed all Kefalonia buildings except those in Fiscardo and a few outlying villages.
In my early Greek Islands Club days we took on a small programme of village houses for those visitors wanting to spend lazy days people and boat watching on Fiscardo waterfront.
In the early 1980's a coffee on Fiscardo waterfront would have cost around 25 cents in today's money.
Many of the Greek islands still hold on to a simple lifestyle and do not let the demands of blinkered tourism dictate their future. But whereas an older island generation may not want change, the younger generation will naturally be aspirational: the BMW versus the donkey.
Running a travel business often leads one to hypocrisy. I always tried to offer holiday opportunities to those wanting to escape the crowds and to get to know and be part of a simple Greek island community. In 1990 the BBC Holiday Programme asked me if we would host a film crew in Fiscardo. I said yes. Holiday bookings to Fiscardo soared the following year and Fiscardo started to take on a more chic appearance.
A coffee on Fiscardo waterfront can now cost 4 Euros.
The following photos were taken in 1990 when my mum (Buz), my wife (Vivienne) and I introduced Lorraine Chase (as the Presenter), a BBC researcher plus a cameraman and sound man to the beautiful landscapes of northern Kefalonia and Fiscardo.
You will see that there were only a very few café bar tables and chairs and wooden fishing boats outnumbered fibreglass cruisers. There were also no waterfront sun umbrellas. Today's waterfront wall of sun umbrellas provide welcoming shade but I still prefer the openness that existed pre-invasion and also the look of traditional, rickety cafenion chairs and chipped metal tables.
But life goes on and Fiscardo will still dazzle and delight.