Escape to the Ionian
Another year goes by and despite the unrest in different parts of the world, now is a good time to make plans for one or more escapes in 2016. Our finger on the pulse of holiday bookings to the Greek islands tells us that the larger villas in August are being taken up quickly and the month of June is proving to be very popular.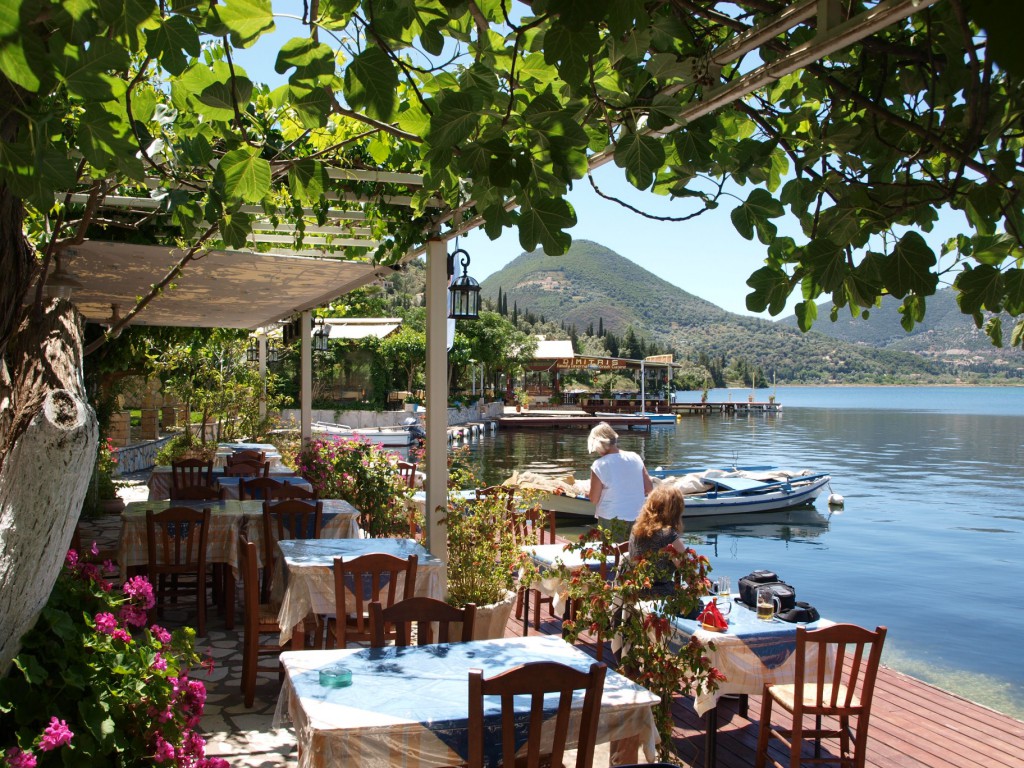 I recently read, in a Sunday broadsheet, a review of travel destinations according to a "risk of terrorism" scale of 1 – 10. Many of the destinations were around the 5. I do not know where the Ionian islands of Greece would appear in this scale but I would imagine that they must be amongst the safest destinations to visit. Sitting on a terrace overlooking a still sea with the soft scratching of olive grove cicadas and just the worry of which waterfront taverna to visit later – one can't help but detach oneself from the outside world.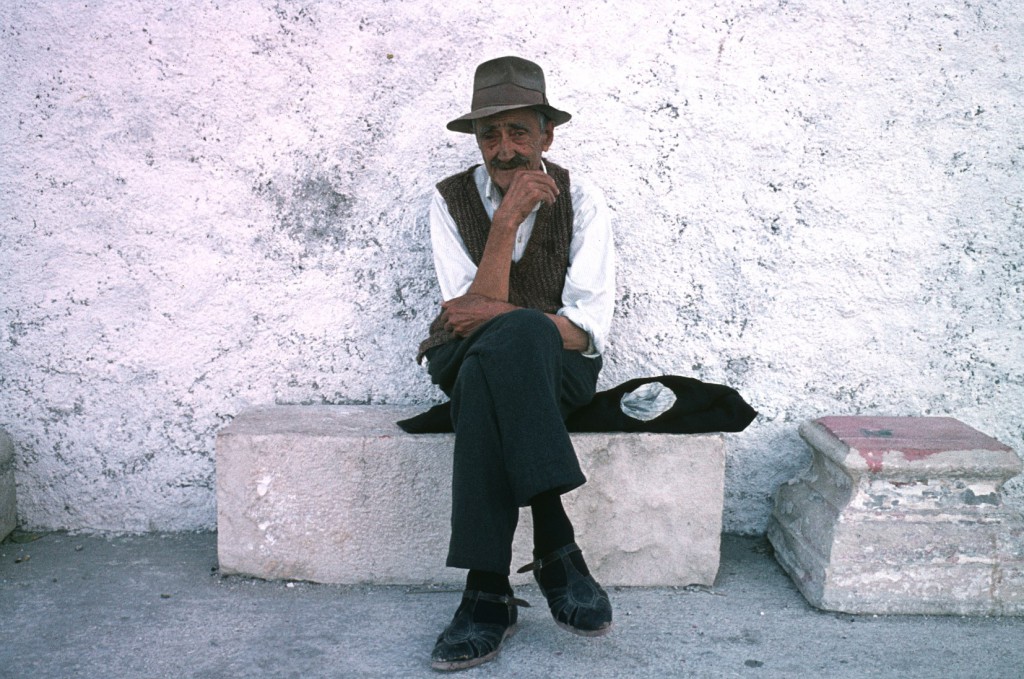 I have met many people who choose not to spend a holiday on a small island because they feel that there are too many limitations – the same views, the same food, the same daily routine – boring and "uneducating"! Every year over the last 50 years I have spent on average 2 – 3 months on Paxos. There are many hidden parts of the island that I have not yet found; all the views are constantly changing with the position of the sun, the movement of the sea and silver olive trees; the food has nearly always been fresh, inspired, colourful and delicious. I love my short breaks on islands like Paxos and after each visit I feel recharged, refreshed and educated in the simple things in life, which so often pass me by in a more frenetic lifestyle back home.
For 2016 we have added a new Ionian island: Zakynthos – direct flights (Easyjet and charter) – Villa Amphitriti sleeps up to 14 people and has a TV monitor showing live footage of local seals and starfish from a nearby underwater camera. We feature 10 villas and will be adding more next year.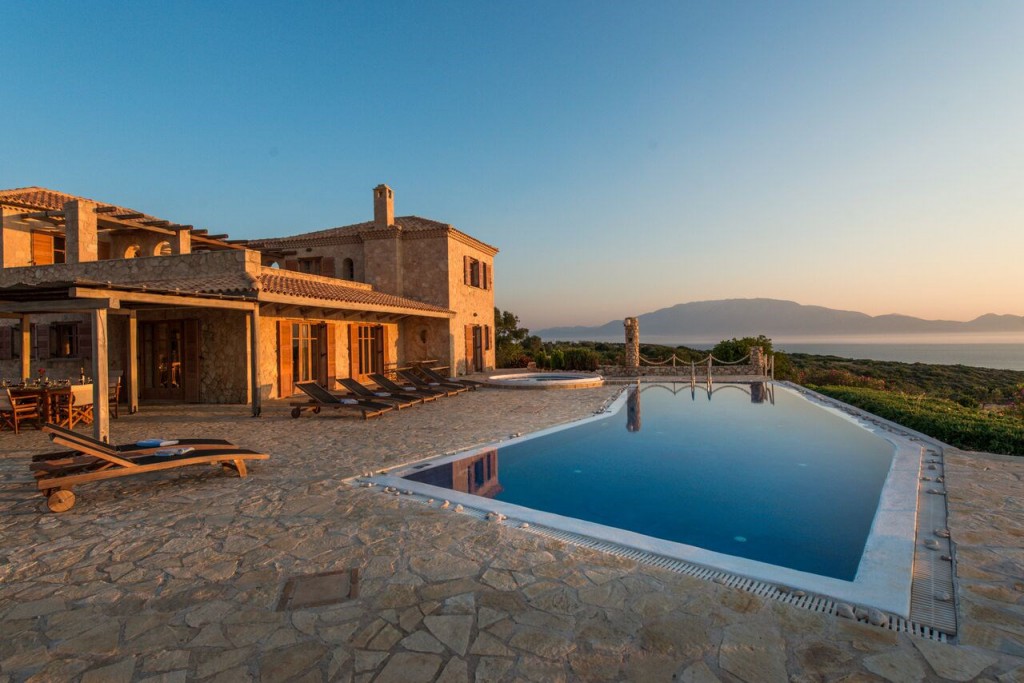 There is a ferry service between Agios Nikolaos (North Zakynthos) and Pessada on Kefalonia – taking 1 hour. As Easyjet operates to both islands you could fly to Zakynthos for a holiday and then on to Kefalonia, flying back to UK from there.
Our other new properties are:
Small villas with pool:
On Paxos, Aspro Alogo – 1-bedroom hideaway cottage above Loggos.
On Kefalonia, Marika – a 2-bedroom villa above a sandy beach.
On Kefalonia, The Fiscardo Suites – luxury Suites in the centre of Fiscardo.
On Meganissi, Eftihia – 1-bedroom villa close to the sea.
3-bedroom villas with pool:
On Paxos, Alexia – hillside olive groves above Lakka Bay.
On Paxos, Erato – coastal villa just outside Gaios.
On Paxos, Kallisto – reasonably priced villa close to Magazia.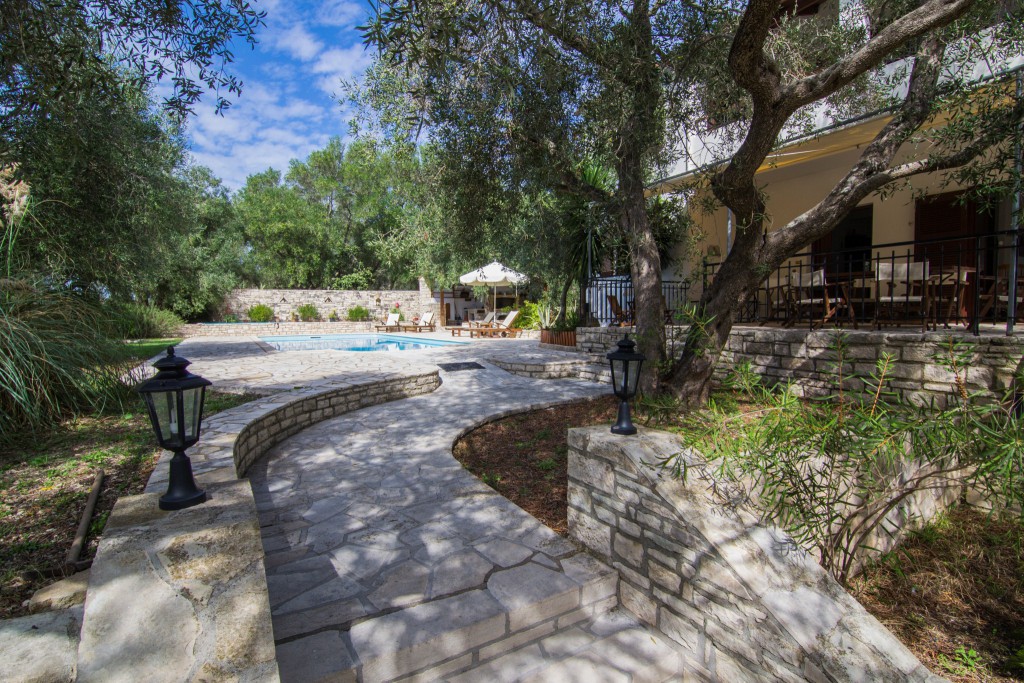 On Paxos, Stassinos – close to Lakka.
On Paxos, Portokali House – a comfy house just outside Gaios.
On Kefalonia, Villa Amalthea – modern villa above a sandy beach.
On Corfu, Perivoli – a 300 year old property with beautiful gardens.
On Lefkas, Nichola – amazing sea views.
On Ithaca, Mavrouna – short walk to a beach.
4 & 5-bedroom villas with pool:
On Paxos, Aetofolia – possibly the best views over Gaios' Venetian fortress.
On Kefalonia, Acacia – sprawling villa with huge pool close to a sandy beach.
On Lefkas, Ophelia – spacious retreat with powerful views.
Villas without a pool but close to the sea:
On Paxos, The Old Residency – fantastic apartment for 6 on Gaios waterfront.
On Kefalonia, Villi's House – just a 5 minute walk to Fiscardo waterfront.
On Ithaca, Poli Beach House – just above a beach & close to village tavernas.
Villa Videos
On our island travels we have started to take some brief videos of villa views as these are not easy to capture in a photo. It's a learning curve for us but hopefully our filming techniques will become less shaky the more we do. Some examples can be seen on the following properties (click on "View Video"):
Now We Are Three
In 2011 Ionian Villas began with me and my wife, Vivienne. Our son, Alex, has added to his education by working on Paxos as a waiter, a boatman, a dancer, a hamper organiser, a Rep and then for the last 2 years as our Ionian Villas Paxos manager. Alex now joins us back at our Felpham (West Sussex) HQ and Dimitris Aronis becomes our new Paxos manager.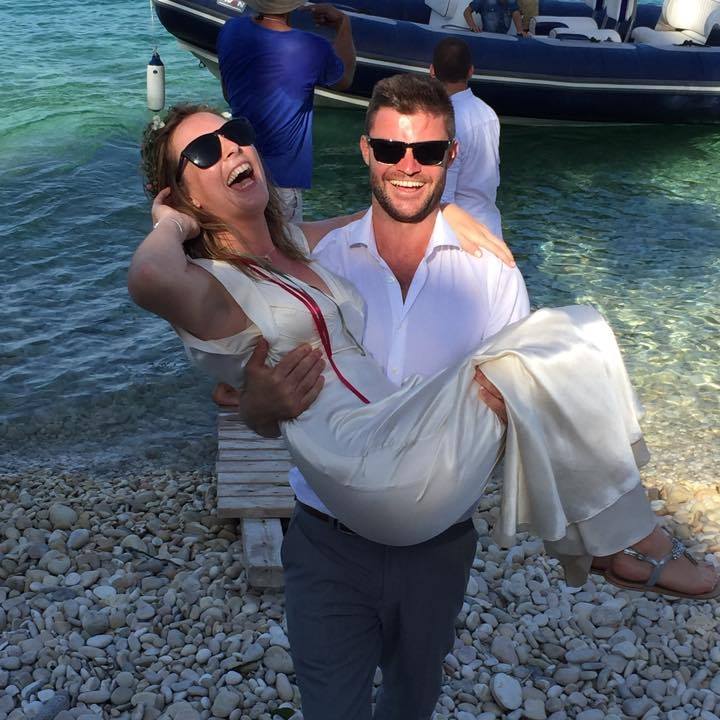 Photo Competition
We would love to see your Ionian island photos.
Our Photo Competition offers a 1st Prize of a "10% Off" Voucher (redeemable on any of our properties in 2016) and the 2nd and 3rd Prizes are each a case of 12 bottles of Prosseco. Photos can be of any subject but in some way should give a flavour of the Ionian island. Only "Landscape" format, colour not black & white and any number of entries. We will be setting up a website page just to show a selection of these photographs so by sending us your photos you give us the authority to use each photo. We will not pass on any photo to any third party. This Blog is being sent to our Ionian Villas guests but the competition is open to anyone who has visited any of the Ionian islands.
If sending more than 2 photos please send in a Zip file – all photos to be sent to enquiries@ionian-villas.co.uk
The Competition closes on 1st March 2016.
Corfu Overnight for Paxos Visitors
There are now 3 different hydrofoil/ferry services between Corfu and Paxos so most morning flight departures from UK will allow Paxos clients to reach Paxos the same day. More and more of our Paxos clients are opting to take a flight departing at a "reasonable" time from UK and not at the crack of dawn and staying overnight in Corfu Town before catching an early afternoon hydrofoil to Paxos the following day.
Corfu Old Town is a fascinating mix of the old and the new. Italian and French occupations have left a legacy of beautiful architecture and there are now many excellent restaurants and bars. As an alternative to rushing over to Paxos in one day, why not choose from our selection of Corfu hotels (see below), which are all within a 5-minute taxi ride from the airport and a 10-minute taxi ride to the Paxos hydrofoil.
Please get in touch for hotel room prices.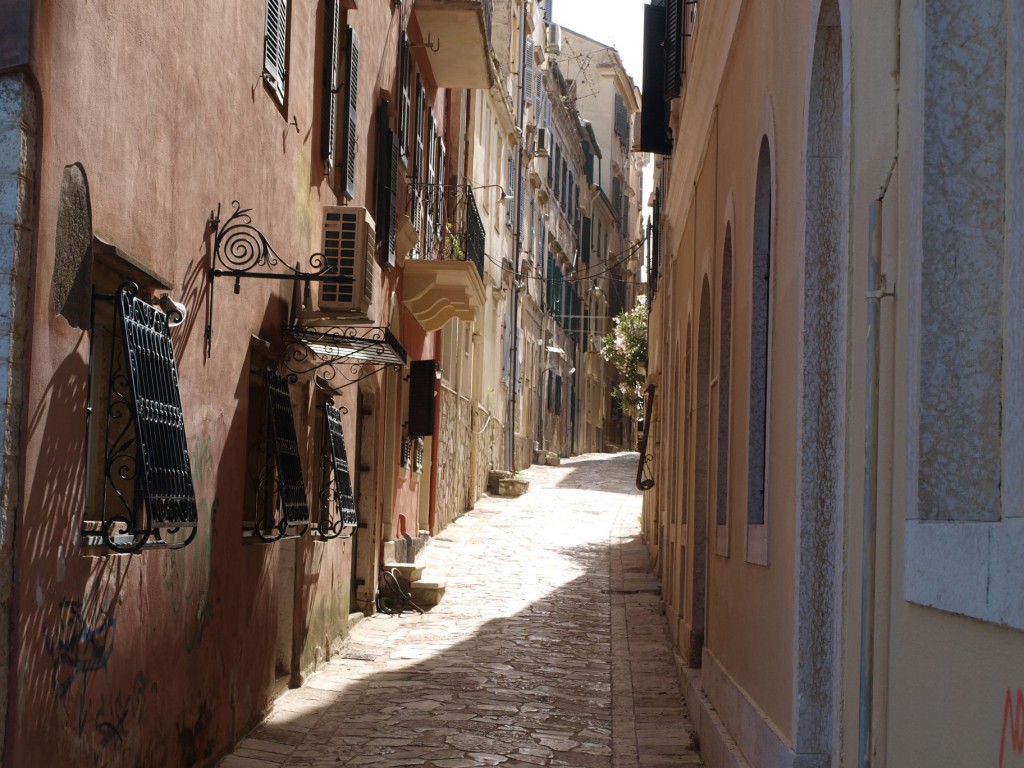 Private Speedboat Charter
On most days there are fairly regular ferries between Corfu and Paxos (also hydrofoil), Kefalonia and Ithaca, Kefalonia and Zakynthos, Lefkas and Meganissi. There are also private speedboat charter services if you don't want any waiting around at the port. Please ask us for more information.
Not Sure What to Buy Her for Christmas?
Auree Jewellery has a sparkly selection of surprisingly inexpensive ideas to show that you care. Their website also has a selection of compressed, easy-to-read travel guides including one for Paxos.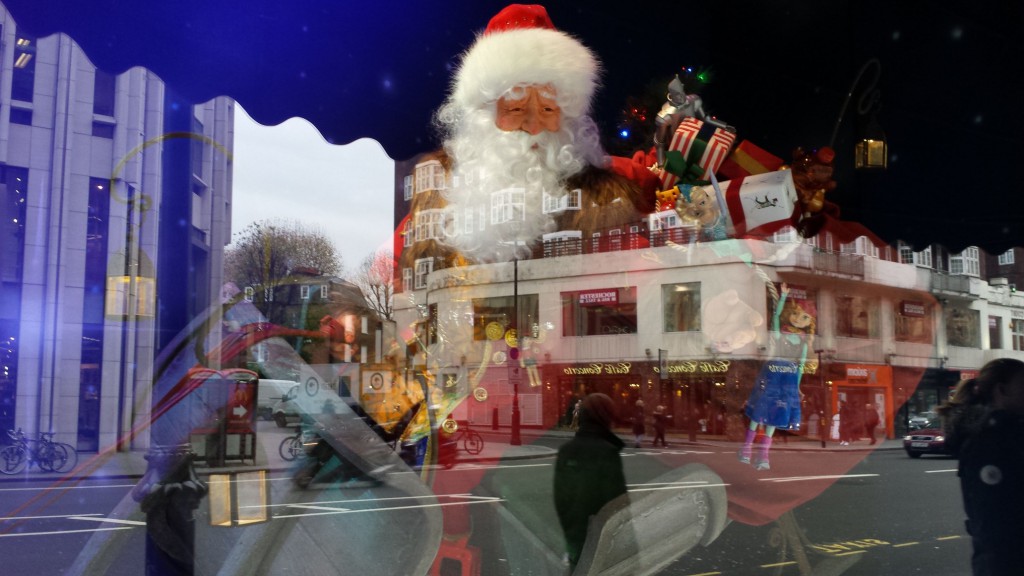 We hope you have a very Happy Christmas.